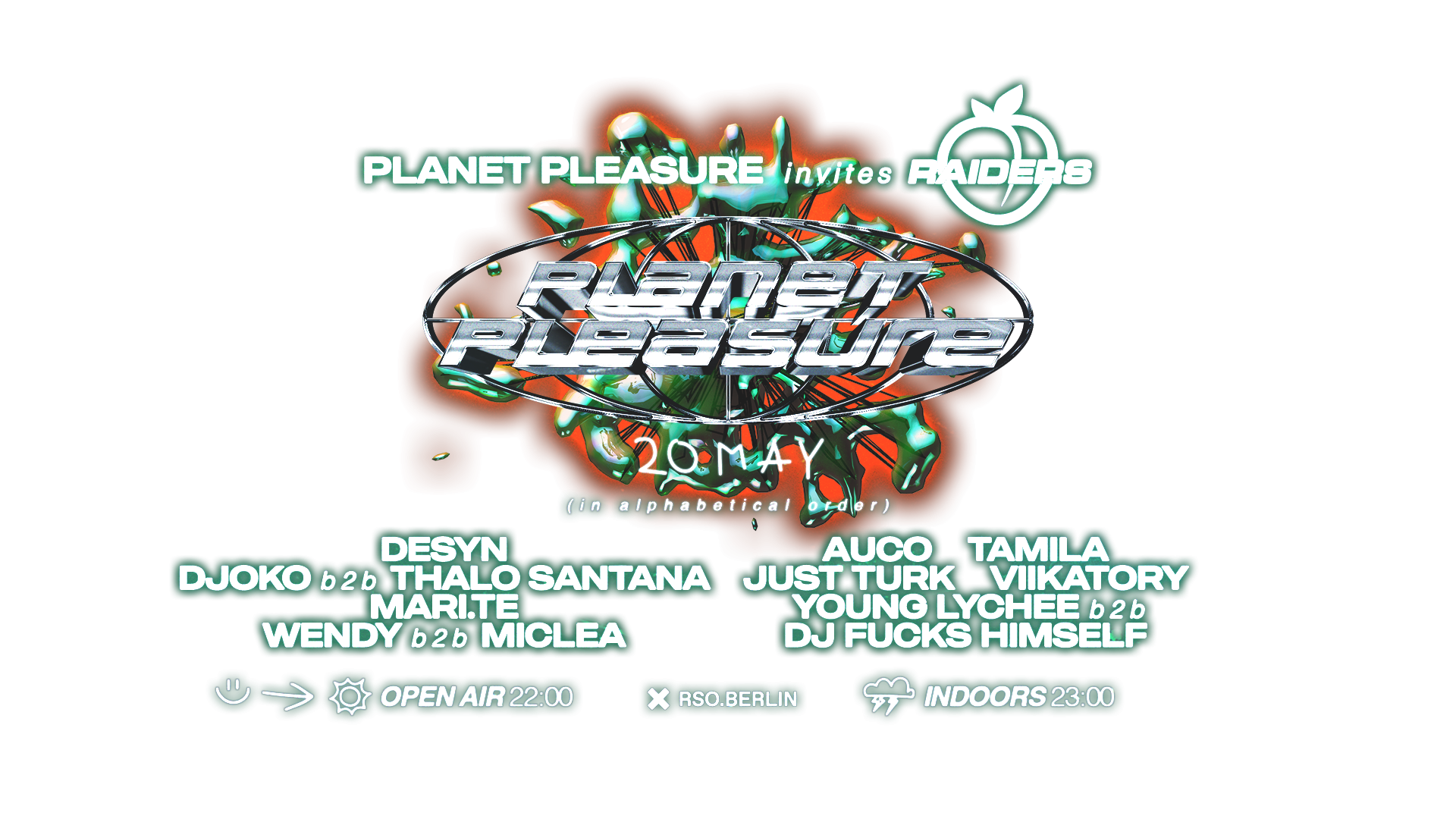 Multi-floor extravaganza featuring 90s house & rave, UK Tech & Bass, Breaks, Jungle, D'n'B
What an interstellar second voyage we had! A big thank you to everyone who came down for this extraordinary adventure. The next chapter of this odyssey begins on May 20th welcoming Desyn, DJOKO, Mari.Te and a Berlin debut by Wendy b2b Miclea at Planet Pleasure. To celebrate this 3rd chapter with a bang we also invited notorious Berlin crew Raiders to join us for a divers programm on the night bringing their very own DJ Fuckhimself, Young Lychee, Auco, Tamila and Viiktoria.
Depending on the weather conditions, there will be an out and indoor experience on two floors.
Open your scope and join us for the continuation of the search for utopia!
Focus on the journey, not the destination.